All Your Commercial Cleaning Services Under One Roof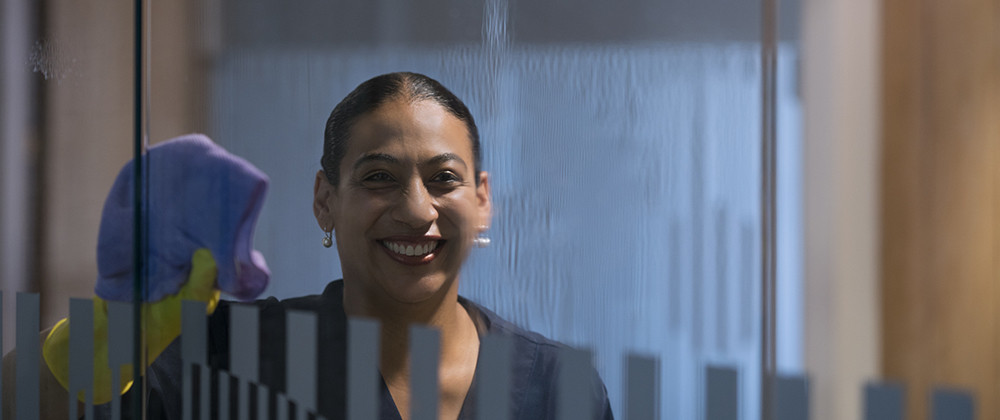 Managing the cleanliness, health and safety of a business isn't only about hiring a commercial cleaner. It's important to have a commercial cleaning service provider that you can trust. They can help you deal with any issues that come up at your facility. This level of confidence in your commercial cleaning specialist is valuable.
At ServiceMaster Clean of Ottawa, we are your one-stop, full-service shop. We have years of experience and expertise in the commercial cleaning service industry. Our resources enable us to provide a wide range of cleaning services to meet the needs of your facility.
Our full range of services makes it easier for you by providing one single point of contact for all your requirements. That way, you can focus on what matters most. ServiceMaster Clean of Ottawa can provide you with the services you need to maintain a clean and presentable facility. This includes specialty office cleaning, industrial and warehouse cleaning.
Other than traditional commercial cleaning services, we can provide your facility with the following:
Window Cleaning - Interior And Exterior
ServiceMaster Clean of Ottawa uses state-of-the-art window cleaning methods and products to ensure you get a high-standard, streak-free result every time. Our trained and experienced window cleaning professionals use environmentally friendly products to clean all types of windows in all sizes of buildings and facilities, and we guarantee that all windows and frames are immaculately cleaned each time.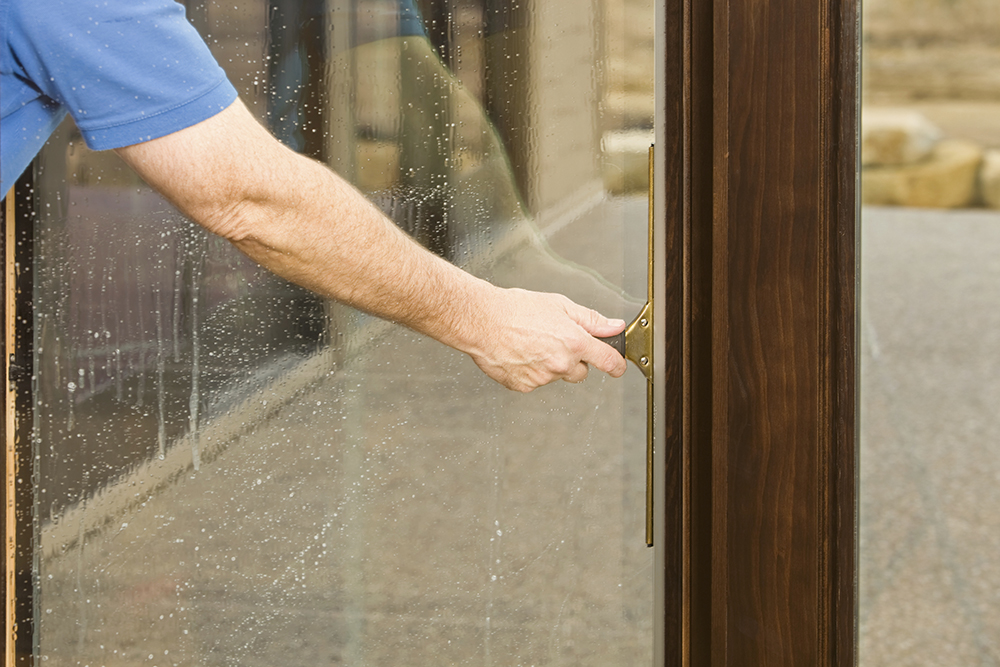 ---
Wood Furniture Cleaning And Protection
Wood furniture is a valuable investment. Make sure it is protected properly with the expert care of ServiceMaster Clean of Ottawa. We use manufacturer recommended specialty wood-care products, processes and equipment, so your wood furnishings will be gently but effectively cleaned and preserved, ensuring lasting beauty and a professional clean appearance.
Our professional cleaning products are specially formulated to nourish and enhance the depth and sheen of wood surfaces and they do not include harmful ingredients such as alcohol or silicone, which damage wood finishes and attract dust, stains and finger marks.
---
Specialty Cleaning
Beyond ordinary tasks.
Our specialty cleaning programs include, but are not limited to:
Atriums
Fabric office systems
Fabric chairs
Leather furniture
Wood surfaces
Steel and composite desks
Computer rooms
Sub floors
Lighting fixtures
Air vents and returns
Computer terminals
Walls
Through communication and teamwork, we clean exactly the way you like, day-in and day-out. Using the latest technology, equipment and methods, we do the job right the first time. Special programs and direct access to managers also ensure that should a problem arise, resolution is swift.
Every day your business will look its best.
SteraMist – A TOMI Environmental Solution
TOMI Service Network (TSN) service providers offer innovative solutions for surface and complete room disinfection with SteraMist powered by Binary Ionization Technology (BIT).
Ideal for residential and commercial settings, SteraMist BIT kills pathogenic bacteria, controls odor causing bacteria, and inactivates viruses. It's also ideal for use in mold and mildew control and remediation.
Regularly schedule your TSN service for disinfection/decontamination with SteraMist BIT for preventative maintenance, after renovations and repairs, and disaster clean-ups.
Did You Know?
How do you maintain worksite quality?
The ServiceMaster Clean Quality Assurance Program is designed to establish a continuous method of evaluating and monitoring janitorial services. The program is tailored to suit various types of complex office buildings, plants, schools, malls and healthcare facilities. ServiceMaster Clean of Ottawa can assure you that your premises will benefit from the highest level of quality control available at all times by combining highly trained staff with state-of-the-art software driven technologies that allow stakeholders to communicate concerns in real time.
How do we pay you?
Commercial cleaning customers are invoiced each calendar month and are given a standard 30 days from invoice date payment term.
What are your rates?
All jobs are priced according to task, whether it is daily office cleaning, commercial facility cleaning services, regular carpet cleaning or a one off heavy duty clean. We then take into account variations such as equipment and materials used, employee density, traffic density, etc. in calculating the final cost. We would be happy to work with you to develop a customized cleaning plan that suits your needs. Click here to view our pricing pages.